Наши обзоры
— Обзор от @GARRI
—
Об устройстве
Представляю Вашему вниманию интересный транспорт, исходя из некоторых отзывов на headfi не уступающий Berkeley Alpha USB, некоторые утверждают, что превосходящий.
Singxer SU-1
Technical features
Latest XMOS, xCORE - 200 series for USB digital interface which doubles in processing MIPS achieving 1000 MIPS as compared to the old XMOS chip that was commonly used.
Unique High-speed isolation design to complete isolating the noise between PC and SU-1. It adopted a special circuit design, using high-speed CPLD/FPGA for digital audio signal reconstruction.
SU-1 uses two expensive audio -level low jitters clocks (Femtosecond clock) CCHD - 575 from Crystek.
Five independent power supplies for all major digital parts, including ADI ultra low noise regulator driving the Crystek CCHD clock.
Four-layer high speed digital PCB design with impedance matched and separate ground plane and power supply layer.
Итак сайт производителя http://www.singxer.com/pd.jsp?id=19
Существует облегченная версия платы Sigxer F-1 при цене от 180$
http://www.shenzhenaudio.com/singxer-f-1-xmos-usb-digital-interface-board-xu208-chip-high-end-u8-upgraded-version.html
Спецификация

Each output interface supports sampling rates:
PCM:
44.1KHz, 48KHz, 88.2KHz, 96KHz,
176.4KHz, 192KHz, 352.8KHz, 384KHz
(I2S support all sampling rate,S/PDIF support upper to 192KHz

DSD:
2.8 MHz (DSD64)-DoP, native
5.6 MHz (DSD128)-DoP, native
11.2 MHz (DSD256)-native
(I2S output support all DSD,S/PDIF,AES/EBU support DSD64 DOP mode)

Bits width:
the highest 32 bit over I2S output
The highest 24 bit over S/PDIF

Each interface electrical standards:
1.USB input socket is a standard USB-B type socket, USB power supply range 4.5V-5.1V;
2.RCA connector outputs standard S/PDIF signal,electrical level is 550mV (standard connection load),the output impedance of 75 ohms.
3.Power suppply input is AC 115V/230V,using TALEMA transformer.

Dimensions of this unit :

the dimensions of this unit: 238MM * 170MM * 46MM, not including the height of the machine foot and the rear of the chassis .

N.W. about: 1.8KG.
Отзывы

http://www.head-fi.org/t/803111/xmos-xu208-usb-bridges-the-latest-gen-has-arrived/105
Well - Does the PUC2 better the Berkeley??? Wow! If so I would use some logic and say the F-1 (well fed) would just crush the Berkeley!!!

Of course this is all system dependent - but at least in mine the F-1 is heads over the PUC2 and the Pro3a.

So far no threads on CA about the F-1, X-1 or even the XMOS XU208 - interesting for a computer audio blog to not have this on their radar - at least a discussion.

Подробный обзор и сравнение с Berkeley Alpha USB http://www.head-fi.org/products/singxer-su-1-usb-bridge/reviews/16649

The Singxer, to my ears, is very competitive with the Alpha USB. I listened back and forth for quite some time, to the point where it became downright tedious, and still don't feel confident in judging which one is best. The conclusion I came to? If there is a difference, it's very small, and certainly not worth the extra cash you'll spend to get it. This is kind of a big deal since the Berkeley has been widely accepted as top dog for some time now. To get a similar, possibly identical level of performance for so much less money is almost hard to believe - but that's the way I hear it.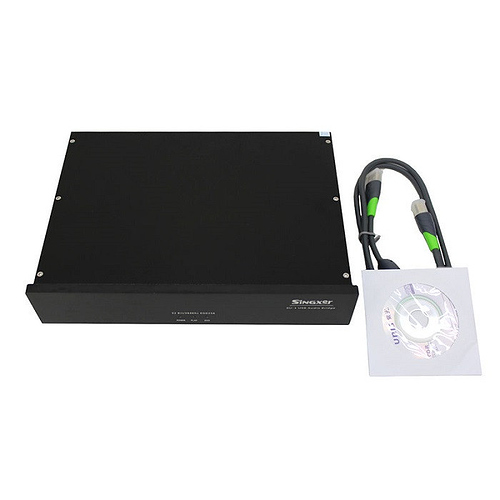 Давайте разбираться вместе. Возможно у кого-то появится плата F-1 или сам транспорт, о своих впечатлениях и сравнениях пишите сюда.